About
Development and patenting of devices for the sales of ice cream is the origin of LÖLSBERG. Hereby we are looking always for achieving the best possible customer benefit, product quality and service for our commercial users as well as to expand our range of products succesively and make it more attractive for our trade partners and customers.
Besides the well known product lines
we can present you the new lines
---
We also started representing ROBAND and QUICKPIZZ products in order to expand our range of products and services for the continously growing snack market.
The Roband Grill-Stations were developed for food service operations with high demand for grilled products such as Paninis, Focaccias, Sandwiches, Toasts or Steaks, Hamburgers, Chicken Fish.
Providing ultimate toasting control for back-of-house kitchen staff, the Roband Eclipse Bun Toaster is designed for high speed bun toasting and toasting of small bread based snack items. The machine provides precise and independent variable heat control of the top element and bottom element to enable users to produce the desired result on each side of their product.
Elegantly designed and crafted, the revolutionary Sycloid® toaster sets a new standard for high speed toast production. The Sycloid's stylish exterior houses a cleverly engineered machine that provides truly functional energy efficient operation and an outstanding toasting result time after time.
We also offer infra-red Heating Assemblies as well as quartz Heat Lamps which are manufactured from an exclusive extruded anodized aluminium section, specifically designed to breathe. Available in a variety of sizes, the Roband Lamp Assemblies will suit a wide range of applications.
Griddle Toasters are the ideal combination of griddle plate and toaster, whilst the energy resp. temperature of the two areas can be regulated seperately.
The
QuickPizz
pizza oven is suitable for all pizzas and pizza-like pasta (e.g. tarte flambée or pizza tongues) and was developed for a throughput of up to 20 products per hour. In a very short time, for example, a pizza up to ø 28 cm can be baked in approx. 1:30 - 2:00 minutes (fresh) and in approx. 2:30 - 3:00 minutes (frozen) by the short-lasting heat supply of the halogen heating loop on top. Due to the long-lasting heat retention and better heat transfer of the polished lava stone plate below, the pizza retains its flavorful aroma despite the short baking time.
A thermostatically controlled heating element heats the lava stone, which only requires intermittent power to maintain the temperature of the heat-storing lava stone. Significant power consumption only occurs when the halogen heating loop is switched on during the actual baking process. This results in extremely low energy consumption when using the QuickPizz compared to conventional pizza ovens. QuickPizz is particularly recommended for the simple expansion of a snack range or the development of additional sources of income with a low investment and negligible operating costs.
---
And we are sure that we will also have other good new ideas for you.
---
Team LÖLSBERG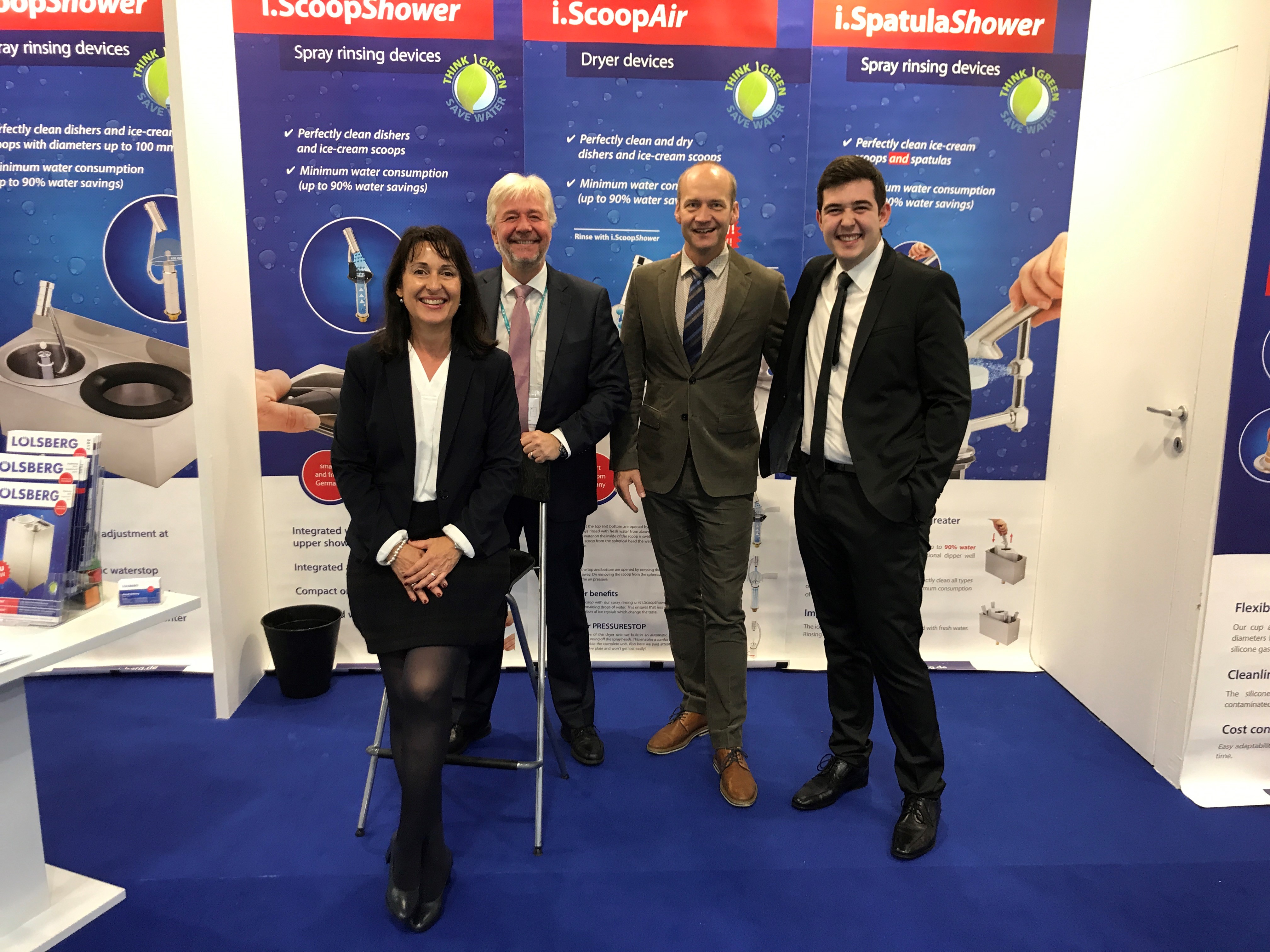 Luca Lölsberg